© 2022 Payroll Connections, Inc. All Rights Reserved.

Got Payroll? Get Connected!
Our purpose is to provide small to medium-sized businesses with accurate payroll processing at a competitive price with a team of skilled, friendly, and courteous employees, who are dedicated to the needs of our customers and committed to excellence. We want our clients to focus on growing their company, not on administrative tasks. Payroll Connections, Inc. now lets you get personalized, professional payroll services from your neighborhood payroll specialist.
Victor Local Development Corp. 2012 Payroll Service Provider of the Year Victor Business Awards
Payroll Connections' Promise To You
Deliver accurate payroll checks and reports related to your payroll needs.
Timely tax deposits and accurate tax returns filed in accordance with government regulations.
Accessible and prompt communication.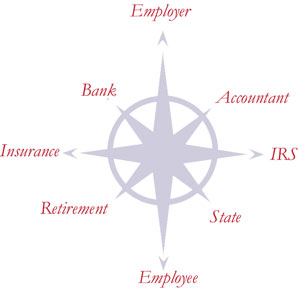 Professional • Confidential
Reliable • Convenient • Accurate
Saves Time • Affordable
Contact Us
Payroll Connections, Inc.
7355 State Route 96, Victor, NY 14564
© 2022 Payroll Connections, Inc. All Rights Reserved.


<![CDATA[
<![CDATA[